Welcome to the iZ Technology Museum. This page showcases some of-interest moments in iZ and RADAR's history including decommissioned products and old incarnations of the iZ website.
Discontinued Products
Otari RADAR a.k.a. RADAR I
(Distributed by Otari Corporation 1994-1997)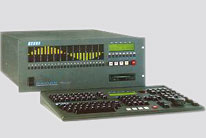 16 bit
8 tracks standard – expandable to 24
32 – 48 kHz sample rate
24 min. of recording time per 8 tracks at 44.1 kHz
1 GB internal hard drive per 8 tracks
RE-8 Session Controller (optional)
RADAR II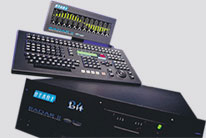 (Distributed by Otari Corporation 1997-2000)
24 bit
24 tracks
32 – 48 kHz sample rate
40 min. 24 bit/24 track recording time at 44.1 kHz
9 Gig removable hard drive
RE-8 II Session Controller and Meterbridge 24 (standard)
RADAR 24

24 bit
24 tracks
Adrenaline recording engine
Native Broadcast WAV recording and file flattening on removable drives
Onboard FTP with Gigabit Ethernet
DVD-RAM/DVD-R/CRD Combo drive
AES and SPDF 2 channel digital I/O
Over 120 GB internal hard disk space
RADAR V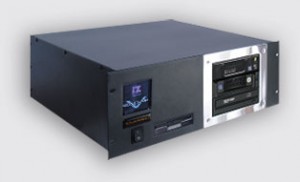 24 bit
24-192 tracks
Adrenaline Plus recording engine
Native Broadcast WAV recording and file flattening on removable drives
Onboard FTP with Gigabit Ethernet
DVD-RAM/DVD-R/CRD Combo drive
AES and SPDF 2 channel digital I/O
Over 120 GB internal hard disk space
Anatek Pocket Products – 1986-1996
The Anatek Pocket products are a complete line of MIDI interfaces. Designed by what is now the iZ team, the Pocket Products give an early indication of the digital pro-audio direction that Barry et al. would later take with RADAR. Anatek is a fully-owned subsidiary of iZ Technology Corporation.
Pocket Sequencer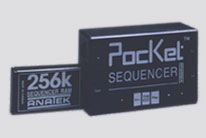 16 Track MIDI Sequencer
258k memory card included
Variable, quantize rates
Automatic punch-in
Syncs to MIDI Clock
Tape recorder-style control
Records System Exclusive
Pocket MAC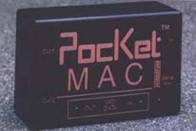 No external power supply
1 MIDI IN and 2 MIDI OUT
Uses serial or modem port
High speed CMOS design
Improves signal to minimize data errors
Pocket Merge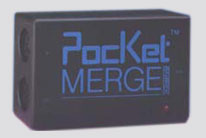 Merger 2 MIDI signals into 1
Merger on all 16 MIDI Channels
Merger Clock and MIDI Time Code
Merger all controllers
Stackable for 3 or more inputs
Pocket Thru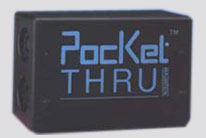 1-lN / 3-0UT MIDI THRU box
High-speed CMOS design
Buffered outputs clean-up data
Handles all MIDI data
Stackable for more outputs
Pocket Panic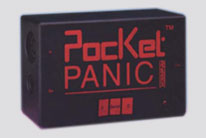 Sends ALL NOTES OFF
Sends on all channels
Resets pitch-bender
Compatible with older synths
Sends OMNI OFF Command
Footswitch controllable
Resets controllers
Pocket Channel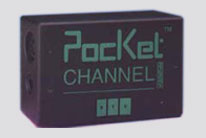 Remaps receive channel
Remaps transmit channel
Sends multiple MIDI channels
Velocity switch mode
Footswitch controllable
Pocket Sync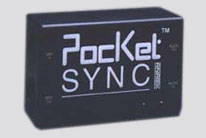 "Smart" Tape to MIDI synchronizer
Starts anywhere In song
MIDI IN to OUT merging
Automatic read/write switching
"Jam Sync" protects against tape dropouts
Records tempo changes
MIDI and FSK status LEDs
Pocket Mapper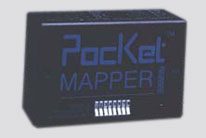 Remaps MIDI controllers
Maps Pitch Bend to Aftertouch
'set and forget' programming
Supports 15 controllers
Allows unconventional routings
Updates older keyboards
Pocket Filter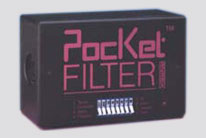 Filter on all MIDI channels
Filter controllers, System Exclusive and Real-time data
Combine data types/channels
DIP switch to select filtering by channel
Select channel # from any keyboard
Pocket Record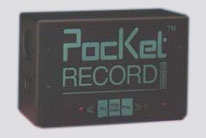 Records 15,000 events
Single-track, 16 MIDI Channels
Records System Exclusive
Variable time-signature
Fast-forward
Soft THRU and External SYNC
Loop mode
Optional battery backup
Power Pack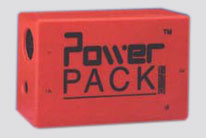 "Phantom" power all Pocket Products
Functions Inline with MIDI signal
Powered by most AC adaptors
Automatic polarity switching
Fully-regulated supply
Passes all MIDI data
Alleviates hook-up problems
Boosts MIDI signal
Wind Machine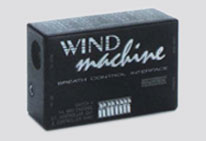 Compatible with all MIDI synths
Flexible input/output configuration
Custom fade in and out
Pocket Curve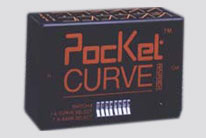 Modifies MIDI velocity response
Controls keyboard sensitivity
6 tapered curves
6 velocity increase curves
6 velocity decrease curves
6 constant levels
Special DX-7 velocity curve
Pocket Plus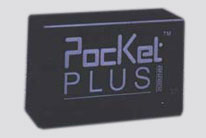 Versatile Macintosh MIDI interface
Built-in circuitry
Provides power to Pocket Products
High speed CMOS design
2 merged MIDI IN, 1 MIDI OUT
No external power supply
Pocket Pedal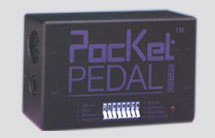 Sends on multiple MIDI channels
Sends pitch-bend, modulation, portamento time, and MIDI Volume
Supports 1 continuous controller
Supports 1 momentary footswitch
Sends sustain, portamento on/on, sostenuto, and start/stop
Auto pedal/footswitch calibration
Forward/Reverse pedal operation
3 mode pitch-bend operation
Pocket Transpose
Inline 16 Channel transposer
+- 5 Octave transpose range
Switch between normal and transposed modes
Separate intervals for each channel
Transpose key signature and octave simultaneously
All non-transposed data is passed
Harmonization mode
Footswitch controllable
Pocket Split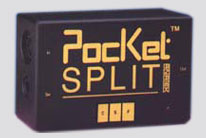 8-Zone Keyboard Splitter
Range from 1 to 127 notes
Fixed boundaries
Overlapping boundaries
MIDI Channel/Zone assignment
Footswitch controllable
Floating split point
MIDI Match System
Enables two-way MIDI communication up to 4000 feet.
Transmitter, Receiver and AC adapters
LEDs show activity
Old websites
iZ Website Homepage 2007 – 2012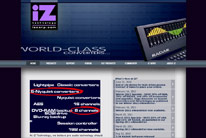 Five year is a long time to have the same website! It served us well, but it was time to move on. Flash is so 1998.
iZ Website Homepage 2003 – 2007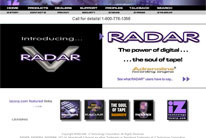 The next-generation iZ website was styled after more subtle influences. Did you know the five square links at the bottom of the page were meant to depict the Session Controller's transport keys?
iZ Website Homepage 2000 – 2003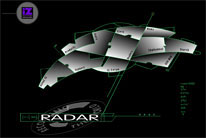 Don't miss this Flash intro to the original iZ website – very RADAR-meets-Matrix.