RADAR 6
RADAR systems are the premier choice for hard disk multi-track recording and playback in some of the finest recording studios, scoring stages, theatres, and post production houses around the world. RADAR 6: easy to use, built like a tank, breathtaking sound. Learn more about RADAR.
ADA II
Problem: you want the sonic purity of RADAR, but prefer to mix in a DAW. Solution: get ADA. ADA converters are high-end, multi-channel A/D and D/A converters that bring the richness of analogue recording to the world of workstations. Featuring pristine iZ conversion, an innovative modular I/O structure, intuitive touchscreen controls, direct interfacing to native DAWs and Pro Tools, and remote network control from any MAC or PC, ADA is a powerful tool designed to meet the creative and technical needs of true audio professionals.
Classic 96 and Ultra Nyquist Analogue I/O Boards
The engineers at iZ have been feverishly busy redesigning the heart and soul of RADAR and ADA – its A/D/D/A boards. You already expect world-class sonics from iZ – prepare to be amazed yet again. iZ has designed the Classic 96 and Ultra Nyquist analogue I/O boards. These are truly the most euphonic converters iZ has ever produced.
And a new website to boot!
Get all the details on our new generation of products, and stay up to date on all iZ announcements on our shiny new website, www.izcorp.com.
ADA II Pro Audio Review
By Russ Long for Pro Audio Review
"Before hearing RADAR (Random Access Digital Audio Recorder) in the mid-1990s, some audio engineers swore they would never leave the analog realm. RADAR was the first device to win many of those engineers over. In a time when tracking to a computer was almost unheard of, the innovative Canadian company iZ Technology developed RADAR, ultimately licensing the technology to Otari (the Japanese pro audio brand who sold the RADAR brand through 1999) …
Adapting to the current trend of recording directly to a DAW, iZ announced their ADA A/D and D/A multichannel converter systems in 2008. Reviewed here, the second-generation ADA—the ADA II—was unveiled last fall at the AES Convention; ADA II continues in the iZ tradition of exceptional sound and build quality as well as user-friendly flexibility." Full review ¬ª
News & Stories From Our Customers
Daniel Lanois loves his RADAR and has been using it for all his projects, both for his own work and for albums produced for a wide variety of artists, including Bob Dylan, Neil Young, Peter Gabriel, Emmylou Harris, Willie Nelson, and Brandon Flowers. Albums that Daniel Lanois has produced or co-produced have won the Grammy award for Album of the Year three times, with another four nominations. Click on the image below and watch what he has to say about RADAR!
Casino Baumgarten, legendary vintage recording studio located in Vienna, Austria, is one of the few recording studios in the world that still works with the original tube equipment from the 1960s. Keeping true to the quality of analogue, they recently purchased the new RADAR 6. Click on the image below to read why RADAR was a crucial choice for them.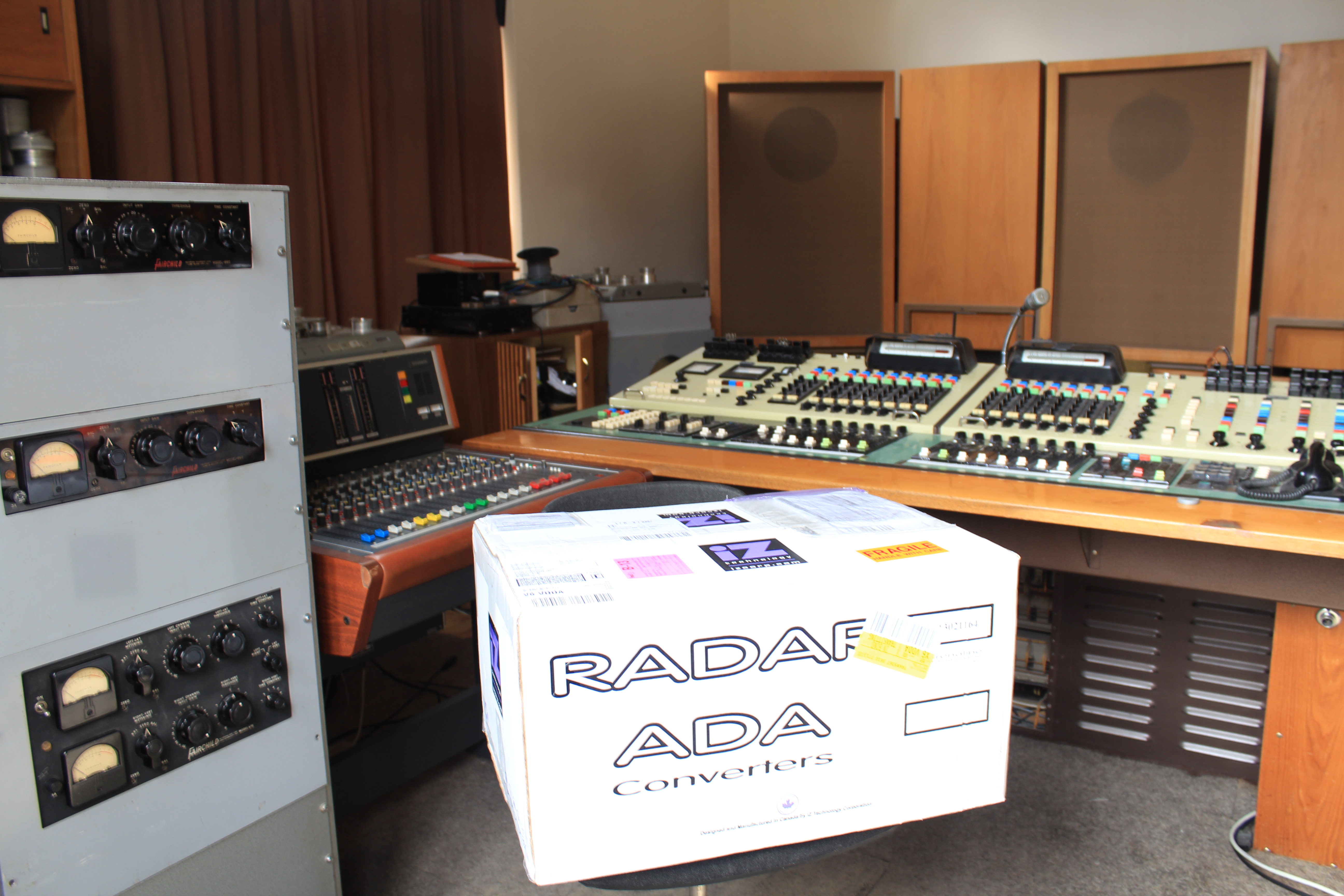 On The Late Show with David Letterman, RADAR is used behind the scenes. Harvey Goldberg, master engineer at CBS' Late Show, commends RADAR because of its indisputable stability and quality of sound. In a live recording environment such as The Late Show, Goldberg has to be able to trust his recording equipment, because – as he says – "You only get one take." That's one of the reasons Goldberg records with RADAR. "I'm a big fan of RADAR" says Goldberg, "I've had my RADAR system almost 10 years now. For what we do on the show, stability is essential. I need something rock-solid, something reliable…and for that, RADAR is the best machine on the market." Read more about RADAR on The Late Show.
RADAR 6 now with USB 3.0 Drives, Blu-ray, and updated software
Key features of 4.0.1 software:
– Support for RADAR 6 Solid State record drives with integral USB 3.0 port
– Support for RADAR 6 Blu-ray combo drives
– Optimized storage device handling and bug fixes
RADAR just got even better. More details here.
Stay in the loop with iZ
Subscribe to our eNewsletter here.