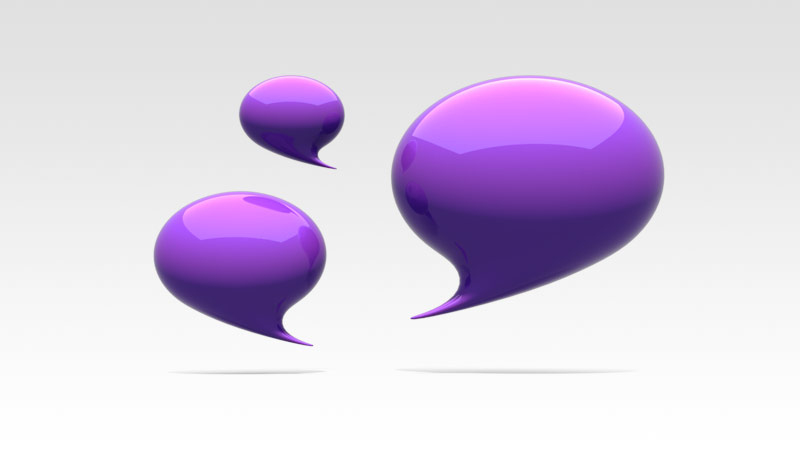 Can I buy iZ Analogue cards and install them in my PC or Mac?
iZ analogue cards can only be used with RADAR systems.
RADAR studio is designed to replace a traditional PC or Mac by providing the full functionality of a computer plus audio interface in one integrated unit.
If you're looking for an interface-only solution, RADAR ADA converters are an excellent option. System prices are listed here.
Can I demo a RADAR?
Can I mix on RADAR?
RADAR studio allows DAW software applications such as ProTools, Cubase, Nuendo etc. to be installed and used. Users can mix from within the RADAR using this software, or can mix out-of-the-box on an analogue or digital console.
RADAR studio's RADAR mode, and legacy RADAR systems are designed to replace the venerable 2-inch multi-track machine. They are not designed to perform mixing and realtime DSP effects like a Digital Audio Workstation.
Can I upgrade my RADAR?
Short answer: YES! Longer answer: Any version of RADAR (except OTARI RADAR I) can be upgraded to RADAR studio by installing their Classic, Nyquist, or S-Nyquist analogue cards into a new RADAR studio frame. Some digital I/O boards from these models are also compatible. All versions of the iZ Session Controller and Meterbridge 24/48 are compatible with RADAR studio. The RADAR II RE-8 II and Meterbridge 24 can be upgraded to be compatible with RADAR studio.  RADAR I cannot be physically upgraded.
Can multiple RADAR units be locked together?
Yes. RADARLink allows up to eight RADARs to be linked together and controlled by a single Session Controller. The synchronization is sample accurate and track numbering is reflected on the slave machines (25-48 etc.). Additionally, slave machines can be solo'ed for functions such as track naming and editing.
Do I need a video monitor to use my RADAR?
A video monitor is NOT necessary to use RADAR. RADAR's Session Controller was designed to work much like the controller of an analogue tape machine, with most functions accessible by single keystrokes. The Session Controller has an LCD screen to display menus, time code, locates, track and project names, etc. RADAR's front panel high resolution touchscreen also provides most of the Session Controller functions, and adds additional powerful functions that make RADAR one of the easiest to use recorders available.
Workstation Mode requires the use of a video screen. This can be RADAR's front panel touchscreen, or an HDMI, DVI, or VGA monitor. RADAR Mode can use a video monitor that supports one of the following resolutions: 1024×600, 1440×900, and 1600×900.
Do Ultra-Nyquist cards at 48kHz sound better than Classic 96 cards at 48kHz?
While what sounds 'good' is completely subjective, customer field tests have shown that Ultra-Nyquist cards do in fact sound 'better' than Classic 96 cards when both are at 48kHz sample rates. One factor which influences this effect is the difference in the dynamic ranges of the Classic 96 and Ultra-Nyquist cards.
General
Is it just sample rate that affects the quality of sound coming out of RADAR?
Many users prefer the sound of RADAR at 48kHz over other converters at 96kHz or higher. Analogue circuit design, power supply, and high quality clocking contribute to the RADAR sound. Read more here.
Is RADAR compatible with ProTools and other DAWs? How?
ProTools and other DAWs can be installed on RADAR studio, allowing the user to use their favorite DAW right from within the RADAR. Any software that is compatible with Windows 8 is compatible with RADAR studio
RADAR also records natively in BWAV format. RADAR's removable recording drives can be mounted on any Mac or PC for import into any DAW. RADAR can also transfer digital audio to DAWs via AES, MADI, ADAT, or TDIF digital I/O as well as via Ethernet, DVD-R, CD-R, and USB 3 file transfer.
What digital audio formats does RADAR support?
RADAR can accommodate a MADI card plus any two of the following additional digital interfaces: AES, ADAT Lightpipe, or TDIF. ALL digital and analog outputs are active simultaneously at all times. All RADARs also come standard with 2-channel AES and S/PDIF.
What does the term "Nyquist" mean?
The term "Nyquist" is a reference to the Nyquist–Shannon sampling theorem. iZ's Ultra-Nyquist analogue I/O cards offer sample rates of up to 192kHz. iZ's legacy Nyquist analogue converter cards offer sample rates of up to 96kHz.
What is RADAR's operating temperature range?
RADAR's operating ambient temperature range is 0-30 degrees Celsius.
What is the difference between Workstation Mode and RADAR Mode?
RADAR studio can operate in two modes: Workstation Mode and RADAR Mode.
RADAR Mode is the classic RADAR software and OS that has been developed since the early days of RADAR. It will be familiar to long-time RADAR users and provides the simple, reliable, and easy to use workflow similar to that of working with a tape machine, without all of the headaches connected to working with tape.
Workstation Mode runs on a highly customized version of Windows 8 Pro, which is designed to offer a high-performance audio workstation. Users can install ProTools or their favourite Digital Audio Workstation software (DAW), as well as virtual instruments, plugins, and other software. Workstation Mode allows the sound of RADAR's converters to be accessed from right within a DAW.
Who manufactures RADAR?
RADAR has been designed and manufactured by iZ Technology Corporation just outside of Vancouver, Canada since inception of the RADAR concept in March 1991.
Why does RADAR digital I/O still sound so good if it doesn't even have analogue converters?
With RADAR's ultra low jitter PLL and balanced clock lines, digital data in and out of RADAR will be solid and jitter free. Also, with RADAR's dedicated recording engine you will be assured that the 1s and 0s will not be manipulated by a 'host' engine. Read more here.